1482 LA PLAYA STREET
© 2012 by Ezekiel J. Krahlin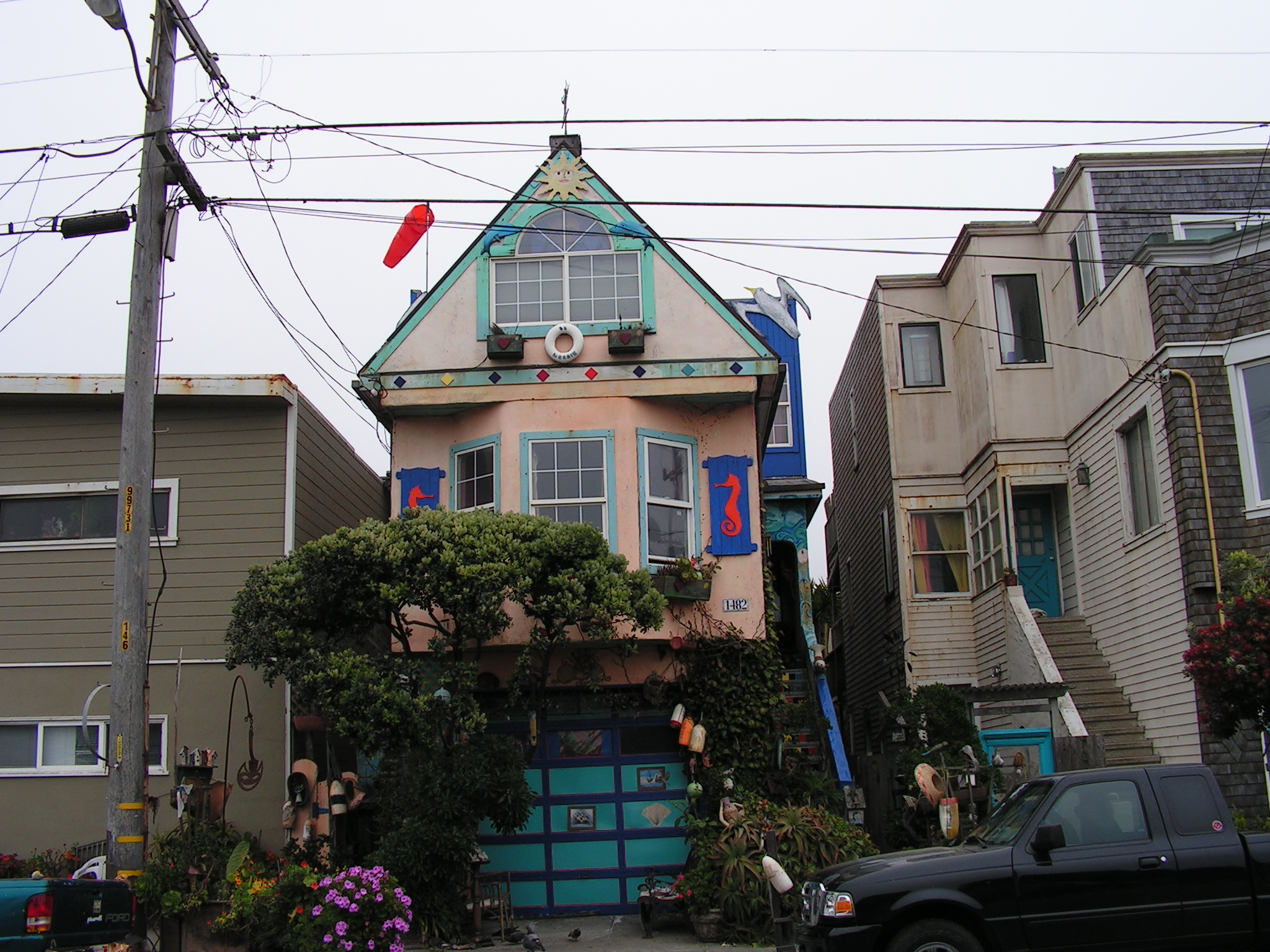 A remarkable house of artistic and mystical manifestation by Ocean Beach, San Francisco. 81 photos. While snapping pictures, Carole stepped out of the house, and was most joyful about my interest. I first discovered this marvelously painted and embellished dwelling, the day I desperately searched for a functioning live DVD. Which you may read about, in my hilarious true tale called "Dimitri Saves the Day". There is a picture of Carole in her automobile, with accompanying video, at page bottom.
Also 18 videos not shown on this page, but can be viewed by clicking here.
---
Dearest Carole:
You are truly a remarkable lady full of spirit and gifts to the world. Thank you so much for inviting me to view your backyard garden...a most magical place to relax and meditate. The roosters add a greate sense of peace, charm and humor. During my filming in the backyard, the side gate suddenly slammed shut with a *bang*! Anxiety swept through me, as I wasn't sure at first, how to extricate myself from this predicament.
Eureka! I found a ladder on this side of the gate, and was able to climb up to unlatch my way to freedom. Something fell to the ground as I climbed over...perhaps a wooden duck. My apologies for the disturbance. I hope these photos and videos do your extraordinary residence the honor it deserves. Your splendid abode is a bright candle amid the gloomy ocean fog and drab houses that seem to go on forever, row after asphalt row. 1482 La Playa is truly a beacon of joy and kindness on the edge of a continent. I simply can't imagine what this house looks like inside! (Hydroponic pot farm? Heh.)
Again, thank you. And I certainly hope we get to meet again, sometime soon. Notice the comments link at the bottom of this page. So that my readers (including your vivacious sweet self) can post whatever remarks, stories or questions about your glorious, life-size diorama in which you and friends dwell.
Your new friend and co-artist/shaman,
Ezekiel J. Krahlin
---
FRONT OF 1482 LA PLAYA (Click on any image for a larger view.)
---
THE BACKYARD GARDEN (Click on any image for a larger view.)
---
---
CAROLE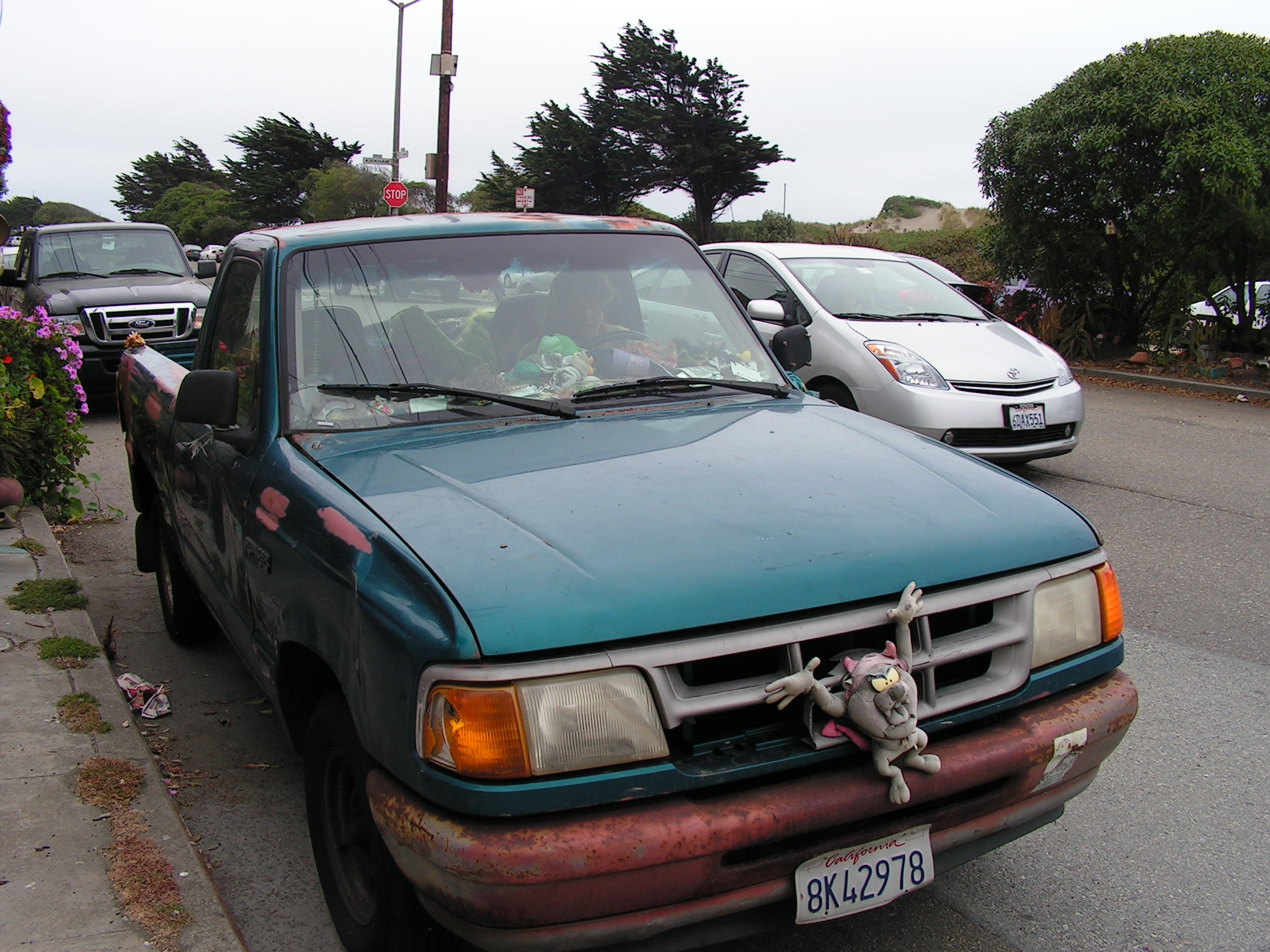 Carole and her car. Click here for video.
---
Care to leave a comment? Click here.