!!! WARNING. ADULT MATERIAL !!!

If you are underage, or in any way forbidden by your government or religious laws from viewing X-rated subject matter, please do not read this salty tale. If, however, you are not restricted by any laws in your geographical location, by all means read on.
CRUISING HOWARD'S CAFE
(a parable for the 21st century)
© 2012 by Ezekiel J. Krahlin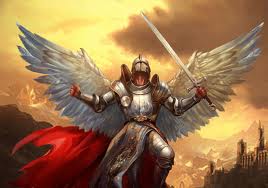 Sweetest Reader: I hope by now you've read my original showcase of Howard's Cafe, because many tales will eventually spin off from that very same venue. In fact, the story I'm about to tell, is the third. The second is called "Howard's Calendar". But this particular episode is not simply a collection of photos and videos artfully arranged. It is a full-blown work of prose, which outstanding grammatical structure and original plays on words (especially those resurrected from the Victorian Era, which until my divine intervention, remained buried beneath a Sea of Forgetfulness albeit historically trivial), will no doubt tickle your larger-than-hetero-life amygdala.
While Howard's is not an eatery intended to cater to the Gay Community in any way, shape or form; it is one of the friendliest places in The City, to kick back and enjoy a rib-sticking meal while partaking in amenable conversation with another patron, and even make good friends in the long term. The employees are obviously dedicated to making folks feel welcome, and to know they have a place where they are truly loved, no matter their tribulations. To be sure:
Howard's is not a cult, like the Moonies, Scientologists, Hare Krishna Movement, The Catholic Church (and all descendant Protestant spinoffs) or Heaven's Gate. They are, AFAICT, a community of kindred souls practicing what Wise Sages have always preached down the millenia, including (but not limited to) Jesus Christ. Now, my newly found regular presence there not only makes me the latest adoptee of the Howard's Cafe Family...it also marks me as the token queer. Whose great burden as a representative for the LGBT Community at large, places a heavy responisibility on This Poor Author's weary shoulders.
So I guess it's time now to "queerify" Howard's with my own unique touch of the gayly irreverent. Enjoy the tale, just as much as you would a nice piece of the same.
---
A gorgeous motorcycle dude with dense shocks of platinum hair that tumble to his shoulders, enters Howard's Cafe and plunks his skull-stickered black helmet onto the counter-side opposite This Humble Author. Wraparound Vuitton sunglasses complete the Renegade Stud Look. A boner ensues. Fortunately, I wear baggy Redhawk Super Work Trousers. Dark asbestos gray.
I say "fortunately", because the twill cloth is just enough to pleasure my turgid wanger through checker-pattern boxer shorts, which I purchased three months ago on Stockton Street, Chinatown. At the bargain price of three GW's per two pair. For which low cost, you shouldn't expect these shorts to endure more than three machine washes. By which time, the skimpy thread about the elastic waistband unravels, so the boxers keep slipping down.
Furthermore, the fly's edges fail to overlap once the little brown and white marbelized plastic button pops off after the first spin in the dryer. But to be honest, Kind Reader, the Eternally Open Fly Syndrome is most likely exacerbated by an abundance of girth and length of my spunky member, even when not aroused.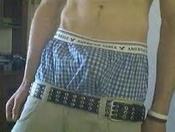 Be that as it may, my kok flops readily through the boxer's parted fly (like Moses traversing the Red Sea, I suppose). And affords me no end of lusty pleasure, abrading along the denim-shielded zipper of my work pants. Uber masculine. Never had it so sweet since my initial discovery years and years ago, of orgasms (albeit dry) while climbing the poles of a swing set in my family's back yard. I must've been eleven. Well, back to the motorcycle dude:
Nordic Stud Muffin jerks off those Terminator shades to reveal a stunning set of luminous, steel-gray irises drilling their psychic beams deep into the windows of my own soul, with a lust inconceivable. This Darling Hottie then flashes the sexiest grin at my almost-swooning self, a glint of pearly white through those full, Aryan lips slightly parted. He forthwith booms in a thunderous voice:
"YOU! YOU HANDSOME ROVER!"
No ear is spared. At least, not at the horseshoe counter where patrons happily converse as well as dine...and perhaps a few of the nearest tables.
An embarrassed hush falls upon the startled diners, who suddenly consume extra-small bites off their plates in a brave attempt to remain civilized. Octogenarian Henrietta Widdershins lowers her face over a bowl of raisin-plump oatmeal in order to feign deafness; but her usually chalked-up face now flushes pink. Other equally modest regulars do everything infinitely possible to avoid glaring at yours truly.
The Harley-Davidson Bad Boy points a finger directly at me. My shaft grows super rigid; the fleshy fat crown presses mercilessly against my crotch's stiff denim. The first tiny spurt of cum wets my boxers in sticky delight. With a promise of copious wads of sperm about to burst at any moment, from my Centurion Cannon. Good thing there's an S.F. Weekly on my lap.
"YOU! YOU HEAR ME, GORGEOUS FUKKER!"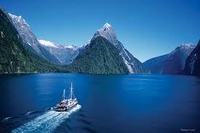 It is now absolutely clear beyond a doubt's shadow to everyone seated, that the Virile Warlock Of Glacier-Strewn Fiords is addressing This Lonely Heart. I raise my sight back at those mercurial eyes, and he praises me to all the world:
"I SURE GOT A HOT ROD FOR YOU, BUDDY!"
I gulp in sensuous desire, as my rigid kok explodes in glorious spasms moistening my trousers all the way through. Talk about cream in my coffee! He smiles such a sunny grin, I'm almost knocked off my swivel chair. But quickly gain balance, thanks to the seat's spoke-ringed armature that secures me in place, like a beloved soldier-comrade sharing the same foxhole. The leather-clad Viking booms at me once more:
"LET ME TAKE YOU HOME, WHERE MY MEATY TONGUE SHALL COAT YOUR QUIVERING SKIN WITH AN ECSTASY BEYOND YOUR CRAZIEST DAYDREAMS!"
He then pauses to sip some freshly brewed Howard's java from a steaming cup that appears way too dainty and miniscule in the grip of his massively elegant hand. One argent eyebrow twists up in comical relief, as he lowers his head to gaze up at me like a stray puppy.
"OKAY?" he finishes.
I take another nervous swallow of my ice water, and discover the right words to express my utmost gratitude, for his vibrantly intense proposition, so publicly confessed.
"SOUNDS INCREDIBLE TO ME, GIRLFRIEND," I boom back. "BUT LET'S TAKE THIS PARTY ELSEWHERE, THAT THESE FINE HOWARD'S PATRONS MAY ONCE MORE ENJOY THEIR MEAL IN PEACE, AND WITHOUT BURNING THEIR DELICATE EARS TO A CINDER."
With that, My Knight In Jet Armor pays both our bills, and escorts me out the door, his strong arm about my shoulders as he pecks me on my cheek and temple many times, before climbing upon the chopper. Whence he takes me swiftly home just five blocks away.
The rest is blisstory. (Or should I say "blistery"?)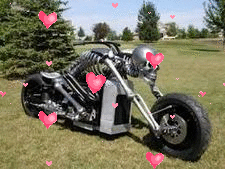 ---
Care to leave a comment? Click here.