STEAL THIS BLOG

!!! Two nonfiction psychic detective novels of ghoulish revelation !!!
Each chapter originally posted to my infamous ZekeBlog.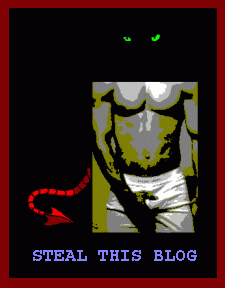 ---

Want to download the entire collection to read offline, or press to CD/DVD
and share with others? Author's permission granted! Download here:
http://www.gay-bible.org/share/Larkin.zip
File size is less than 10 mb.


---