Free Me From This Bond
a real-life gay fairytale of divine proportion
Copyright © 2012 by Zeke Krahlin
(San Francisco gay street activist since 1983)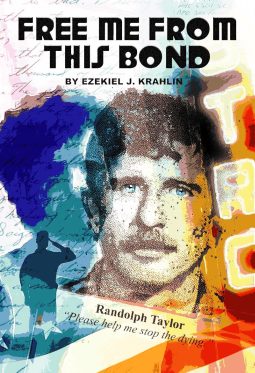 Chapter 1: Free Me From This Bond

Ezekiel J. Krahlin a.k.a. "Jehovah's Queer Witness": available for private and group readings. Not limited to just the chapters herein. Click here, here and also here to view many other tales, poems, essays and rants by yours truly. All fees negotiable. Outside the San Francisco Bay Area: I'll gladly read my yummy tales via telephone. Advance payment required. Click on donate button (you do not need a Paypal account; alternatively, use your credit or debit card):

Click here to contact me, and negotiate a payment. Sliding scale, averaging no less than $50 per hour, and no more than $200 (US currency). Minumum payment of $25 for 1/2 hour reading.

Donations accepted in any amount, to support my activist projects.